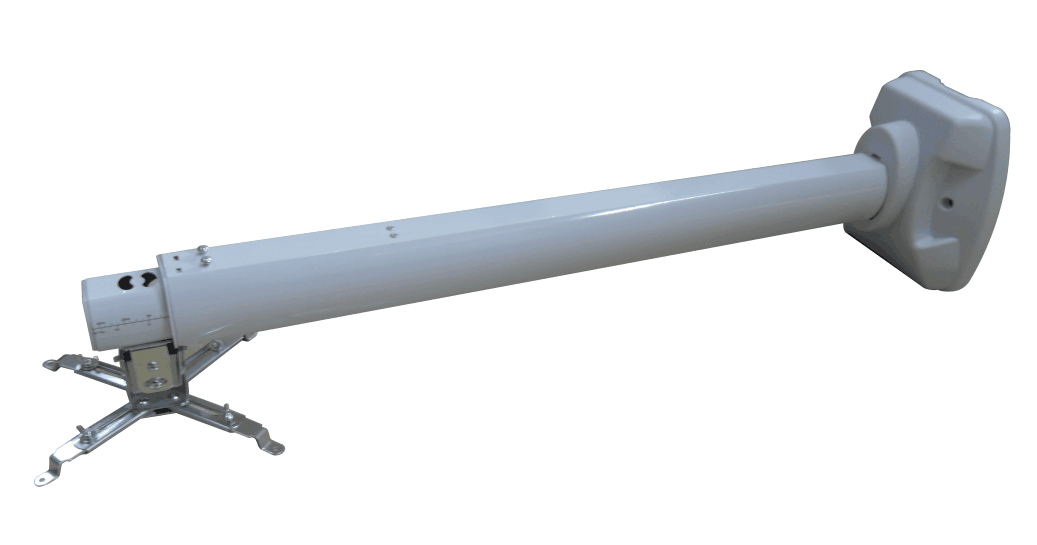 Technical Parameter:
Wall mount holding plate size: 24.5 x 22.2cm, thickness 3mm
Tube inner/outer size: 5.5 × 5.4cm/7.4 × 6.4cm, thickness 1.2 mm
Holding palte plastic cover size: less than 25 x22cm
Holidng palte plastic cover color : White
Wiring mode: internal wiring, easy to thread the wires.
Focus distance: Scale marks is pasted on the telescopic tube, make it more convenient for installation, reference and adjustment.
Height adjustment: there is adjusting holes at the holding plate, this enable height adjustable for the cantilever.
Surface treatment: shot blasting + electrostatic spraying, good anti rust ability
Adjusting range of gripper: diagonal 24-34.2cm

Besides WSD-ZYC15, other models for smaller adjustment range is also available.
Specification
Model
Adjustment Range
N.W for 1 set
G.W for 2 sets in one carton
Packing Size(2 sets/ctn)

WSD-ZYC05

40-60 cm

2.5kg

5.8kg

59.5×25×23 cm

WSD-ZYC08

60-90 cm

3.6kg

7.6kg

78×24×26.2 cm

WSD-ZYC12

80-120cm

4.6kg

9.6kg

92×24×26.2 cm

WSD-ZYC15

100-150cm

5.5kg

11.5kg

112×24×26.2 cm

Warning:

please do not exceed the maximum adjusting limited position to load projector.
Pictures show: