WORLDDIDAC RUSSIA 2017 was held on Nov. 1 in Moscow as scheduled. The exhibition was sponsored by the Russian Ministry of Education and supported by World AIDS Association (WorldDidac) ,WORLDDIDAC RUSSIA is developed by Worlddidac in Eastern Europe,which is the world's first largest, most extensive coverage, most professional educational technology equipment exhibition .Exhibits cover pre-school education, basic education, vocational education, higher education, various types of teaching equipment of Special education field .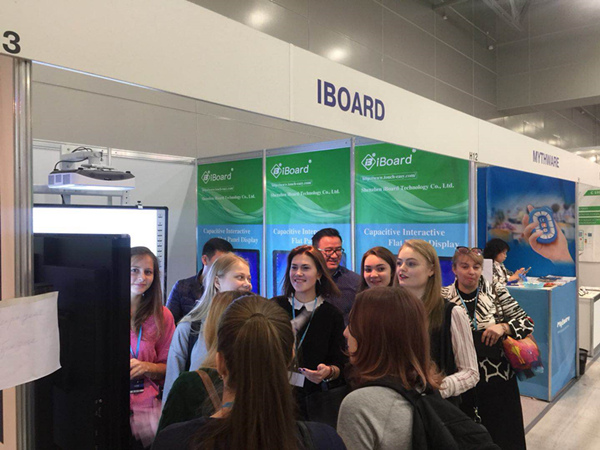 This exhibition Lasted 3 days, attracting officials from Ministry of Education, end users, school purchasing managers and international traders from Russia and neighboring countries to visit. At the same time, it brought together many new products and technologies from manufacturers all over the world. Among them, as one of the exhibitors, iBoard carry the latest education products and wisdom education as a whole solution to become one of the most attentive guests focus.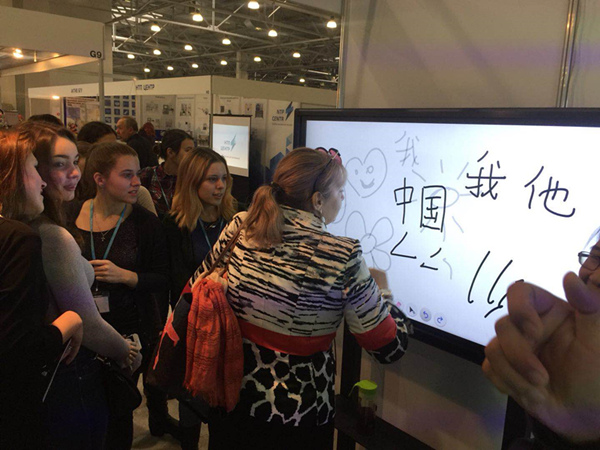 iBoard focused on displaying LCD touch all-in-one, laser projector, interactive whiteboard, multi-screen interactive software and other products. On the first day of the show, customers come one after another to visit iBoard. The 55-inch IT series touch-screen monitor supports ultra-high definition display, which not only displays outstanding results but also supports ten contacts and more than ten-point sensitivity Control, Many customers actively try the product's operation in front of the machine, can not help but praise the excellent performance of the product. In addition, IT series all-in one also has more rich screen size for customers to choose.
iBoard ultra-short focal laser projector match independent research and development of the infrared whiteboard portfolio is one of the highlights of the iBoard booth, attract the number of customers is not inferior to Human traffic that front of touch screen monitor , with our vivid classroom Interactive teaching software to build a complete set of wisdom classroom solutions can be applied to a variety of teaching scenarios, teachers and students to achieve interaction, effectively improve the teaching efficiency.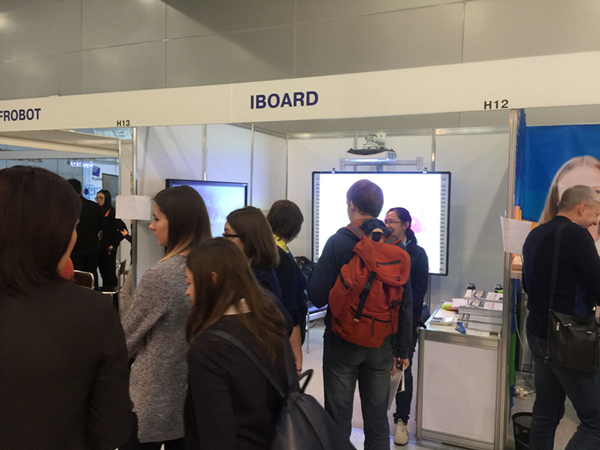 In the exhibition scene, The guests streamed in and out of exhibition,iBoard lecturer explain and demonstrate for the exhibition guests with professional, enthusiastic and attentive service , explain from the company profile to product features, from software applications to the wisdom of the environment. And let the exhibition guests to participate in interactive, personal experience iBoard products in practical teaching applications. Customers also said that iBoard products meet the teachers' demand for efficient and easy-to-use teaching hardware and software, and gave high praise!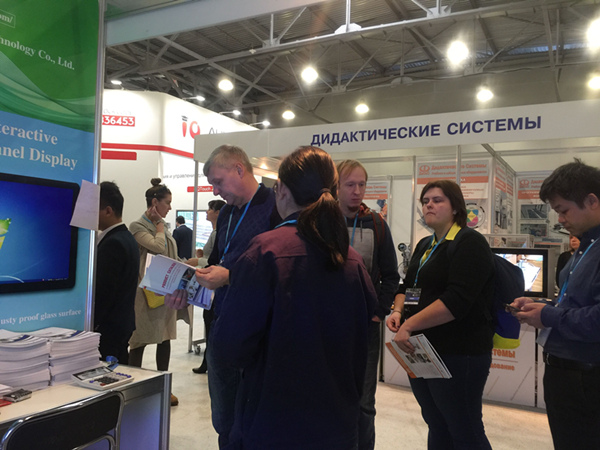 The interactive teaching products and professional service attitude demonstrated by iBoard let many guests feel the sincerity and leading technology of iBoard. At the same time, the warm atmosphere at the fair also encouraged every member of iBoard.In the future, iBoard will continue to increase R & D investment in information-based teaching equipment and serve global users with its strong strength, experienced brand team and excellent quality, Provide more professional, more systematic and better informational teaching products for teachers all over the world, and make every effort to promote the deep integration of information technology and education and teaching.