Bett 2018 Exhibition (Global Education Technology Show) was hosted in ExCel Center of London from 24th to 27th January, 2018. British London Glabal Technology show (BETT) is a grand gathering in the global education field. It was founded in 1985, which is hosted by the world famous ASCENTIAL group every year. BETT show is the largest and most influential exhibition for education, learning technology, information and communication in the world, which attracts educators and educational providers from all over the world every year. iBoard Technology as an international intelligent education solution provider and operator, went to attend Bett 2018 with its two brands (iBoard and StarBoard) and many new products, sharing the historical development and achievements of educational informatization.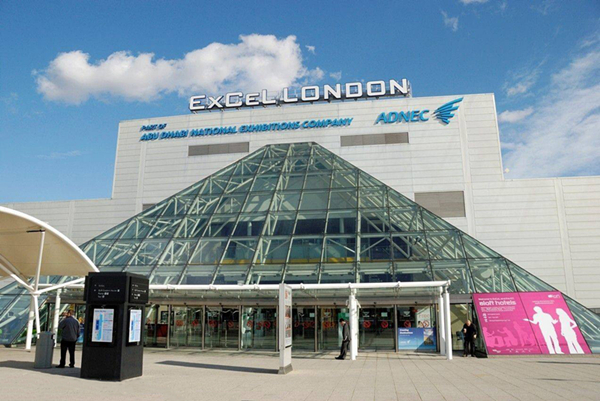 BETT exhibition scale: more than 35 thousand spectators in the education industry went to attend the show. They are from the government, governors, IT teams, leaders, lecturers, parents, distributors, retailers, agents, students, system integrators, teachers and so on. There are about 800 exhibitors and they bring the most advanced modern education and network products, including audio-visual equipments, teaching equipments, education systems of online courses, distance education equipments, interactive whiteboard, informatizational softwares, data resources, products with extra support services, computers, notebooks and IT equipments, etc. And the software solutions, hardware products and combination solutions are also available here.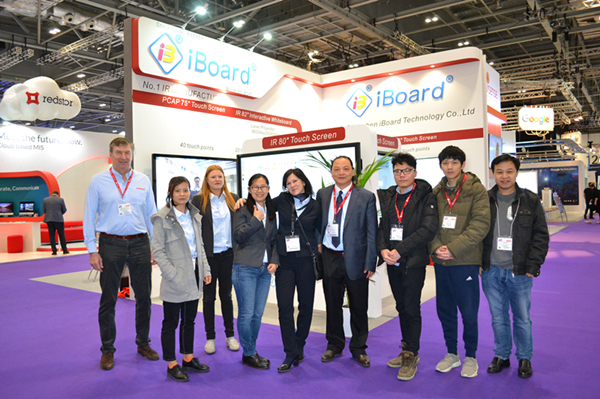 In recent years, with the rapid development of educational technology, digital network has become the development direction in the field of education, and education informationization is in a stage of comprehensive promotion. iBoard conformed to the trend of the development. The new products appearing in the exhibition attracted a lot of attention. Such as 10 points capacitive borderless electronic touch whiteboard, 40 points capacitive touch screen, multi standard of ultra short focal laser projector and the most narrow and thinnest LCD touch screen. Various hardware, whiteboard interactive software, screen interactive software, iMagic centralized control software combine together to become a different solution for the intelligent education and teaching environment, attracting a lot of audiences to come to experience it.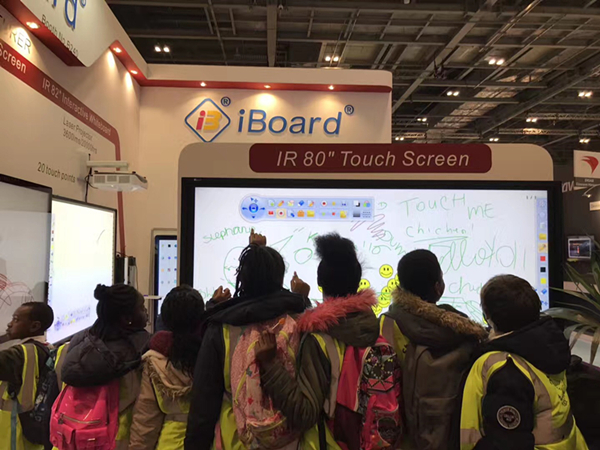 In addition, StarBoard displayed several dimensions of the touch screen, ultra short focus laser projector, eChart, interactive whiteboard and so on. These products not only have the excellent display performance, but also support ten points or above of sensitive touch. Both of the products were equipped with USB 3.0/ VGA/ HDMI and other interfaces. The eChart is compatible with IOS, Android and Windows system, which enables to record and synchronize the original handwriting in the multi operating system mobile device during business meetings and brainstorming. It can also be applied to teaching to achieve synchronous and interactive teaching of teachers' original handwriting. The exhibitors said that many customers have a good respond after they experience iBoard's products, which are closer to the actual needs than the similar educational products, and the software interface was friendly with a simple operation. "iBoard is a good application, want to try it.", one of the customers said, which attracted overseas media to take some pictures when customers experienced iBoard's products and put it on their news!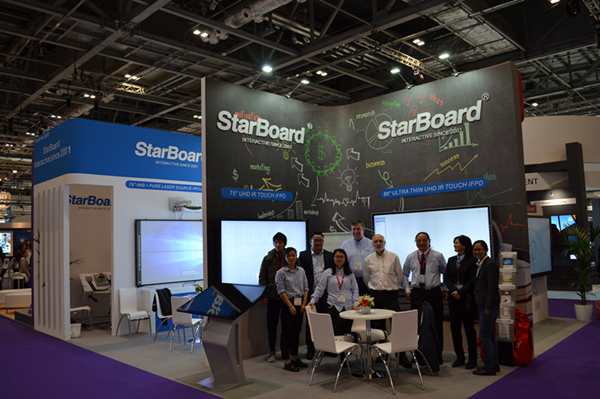 With the development of education informatization, users' requirements are constantly changing, and it will be much more strict on the requirements for educational equipment enterprises. Not only for product design, but also for our understanding of education. No matter how the times change, iBoard will always insist on developing and designing products focusing on users, and also keep continuous innovations and promotions, and unswervingly design necessary, good performance, easy-use educational products with the constantly change of users' needs and the development of the industry!