African Eduweek 2015 is Africa's local biggest scope, most influential Education Equipment Exhibition. Held in Johannesburg, South Africa in July the 1-2 of 2015. Shenzhen iBoard Technology Co., Ltd. displayed its Interactive Whiteboard and Touch Screen Monitor All-in-one, as well as other educational solutions on this occasion.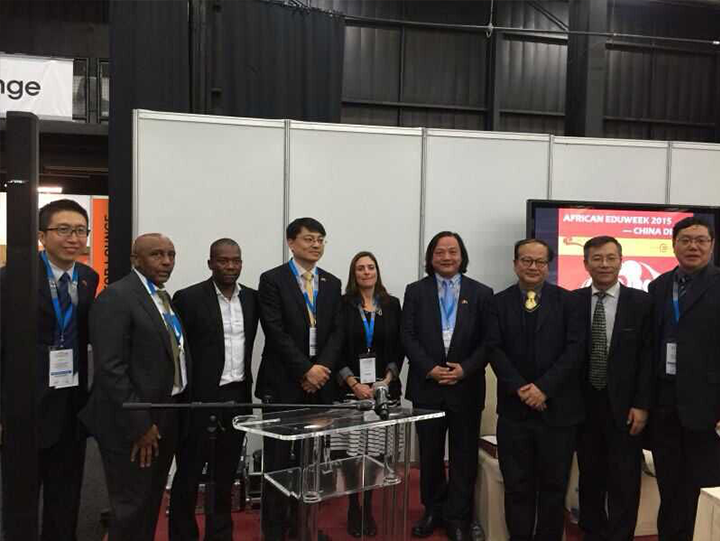 This exhibition was first held on 2007, being annual, this year it is the seventh edition. The location this year is in the north part of Johannesburg, on the Gallagher Exhibitions Center, and it has expanded from last year. China Education Equipment Industry Association outstanding member companies attended the fair, joining in a "Chinese Pavilion" and invited South Africa's elementary education, higher education, schools, vocational technical schools, the Chinese embassy, the Education Ministry and other leaders as well as business representatives of different countries to attend the "Chinese Day" activity.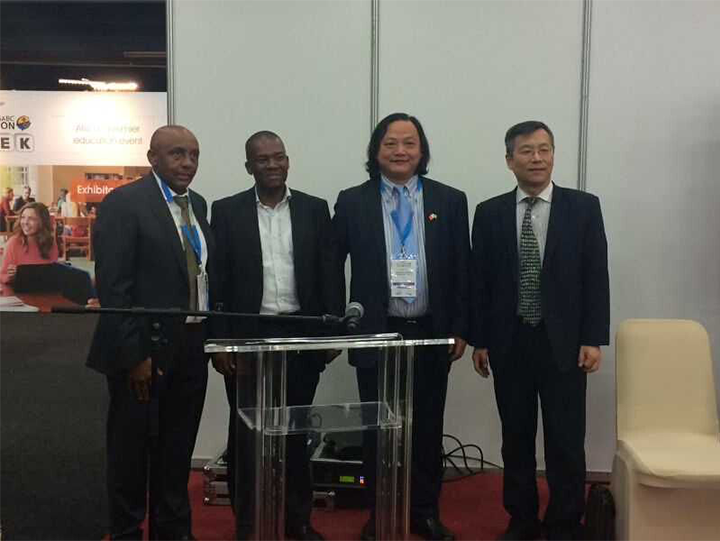 In this occasion, iBoard displayed for the attendants its great quality new products and series, including 42", 50", 55", 65", 70", 75", 84"and 98" Touch Screen Monitors as well as the 82" Integrated Interactive Whiteboard, and 135" IWB, etc. Also cross-platform educational solutions, digital writing teaching solutions, broadcasting solutions, preschool learning solutions, e-learning solutions, distance learning solutions and soccer simulating programs show educational solutions.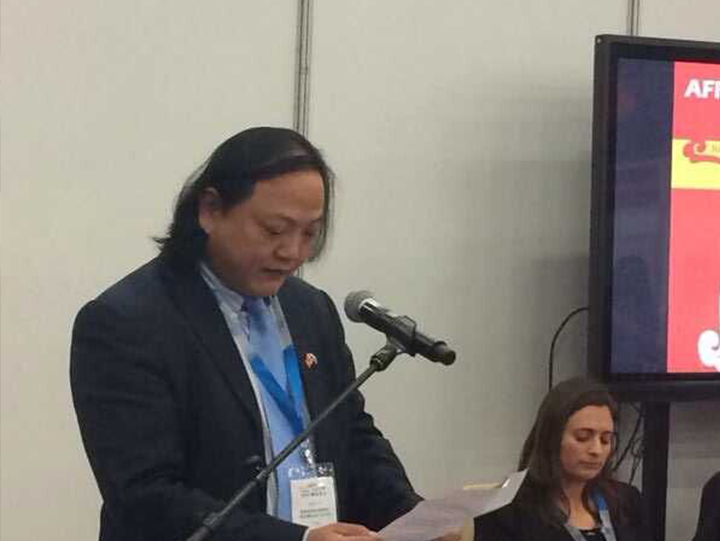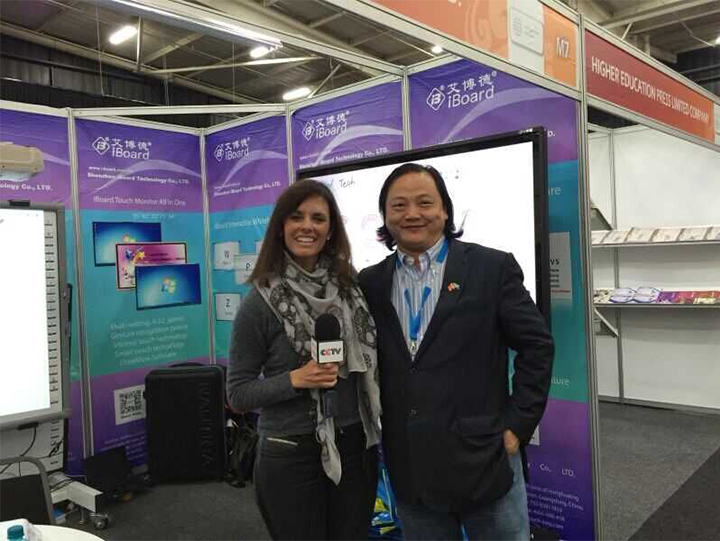 iBoard stand in this edition was M7, in the first day the "Chinese Day" activity was hold with success. China Educational Instrument and Equipment Corporation's president Huang, the Chinese ambassador to South Africa, South African President Jacob Zuma's son and Zuma Foundation's representatives attended the event. The company's general manager Xu Jun represented the Chinese manufacturers attending the expo and gave a warm speech, expressing the desire of iBoard inside Chinese manufacturers to participate in Africa's great education dream, supporting on every level the development of African education. iBoard's manufactured Interactive Whiteboards and other products, are mainstream not only in the Chinese market, and have overseas clients approval and trust as well.
  2015 is South Africa's "Chinese Year", and the Education field is leading, with international companies and the Chinese embassy to South Africa supporting this exhibition, holding different activities, and promoting South Africa and China's Education exchange. Along with the continuous development of the Education field on Africa, the need for educational products will grow, and with it will African Eduweek. We are sure this edition will promote the use of iBoard's quality Educational products, starting with the ones donated through the Zuma Foundation.