When the summer comes, students leave school and enjoy the happy holiday.Iboard's work continue;it is the busiest season for iBoard.As a leading company in educational industry, iBoard undertakes more social responsibility and production pressure.At this time,overseas order comes in a high frequrency.
It has enter into summer holiday and this has initiated the brisk season in production,and many clients visit iBoard.What's more, domestic order increase very much. It flourishing scene of bustling and busy production.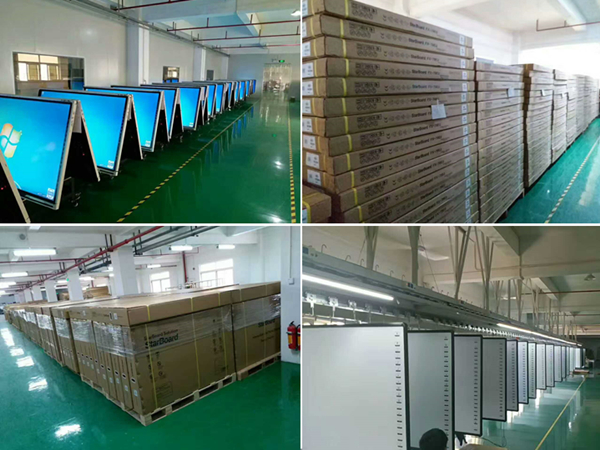 In the peak production time, iBoard make analisis in advance. There will be good communiction among production department, technicial department, sourcing departments and sales departments to make a balance in these two businest season,which will avoid the short supply, and avoid the working in a too busy state. It also avoid that workers is too busy in peak season and too free in poor season.It do not meet market need although iBoard stock's is in full-loading production.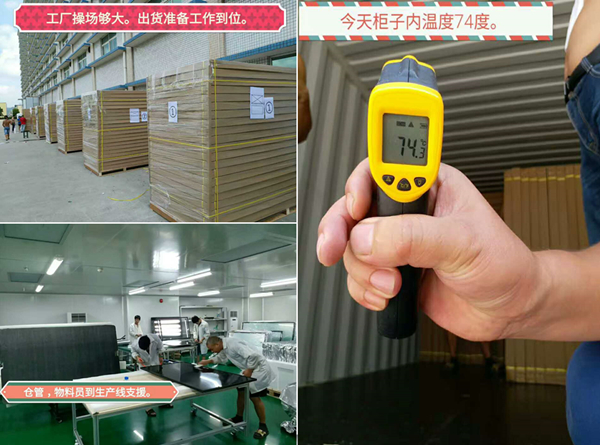 Iboard are insisting on the principle of quality first, saft first. All productions, equipment, inpsection will be strictly according to quality standard and productions in turns.We can not never loose quality under so many orders.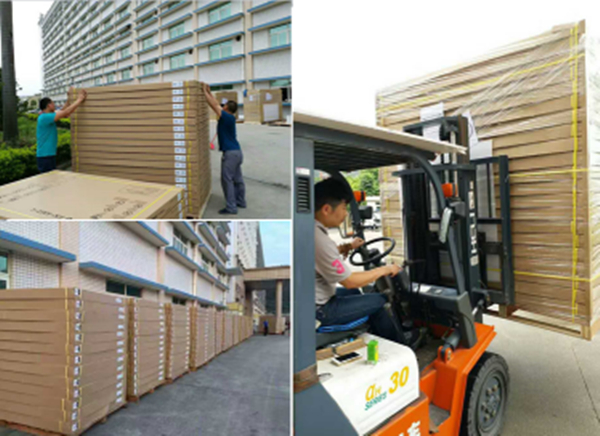 As a high-tech enterprise who has 10 years experience in educational information technology,Iboard leads longer developments in far eyesight and are occupied with realizing the profound fusion between information technology and Education. Iboard has sensable forcast in overseas and domectic market. Since entering "Thirteen-Five" plan, the state accelerates the construction process of "three-way two platform" and comprehensively promotes the supporting ability of educational informationization; In particular, to increase the central finance's input to the education informatization in the Midwest, and to guide local strengthening the financial support for education informatization in rural and outlying areas.
Iboard has grasped this opportunity, and spend nearly million yuan in Dongguan Huangjiang .Iboard set up a production base. The new production area reached 10,000 square meters, complete a full set of production equipment replacement, and also strengthen the staff professional skills, professionalism, responsibility awareness training, and strictly standardize the overall production operation process which is to create a standardized, fine, efficient production management model.

At the same time, in order to meet the needs of the company's development strategy, the company formally established Shenzhen Aibodiun Intellectual Technology Co., Ltd. Through the independent operation of subsidiaries, to expand the coverage of sales channels, to establish the future market competitive advantage, to achieve rapid growth in sales revenue. Aibodiun Intelligence technology as the intelligent information Publishing system solutions provider, will focus on intelligent information Publishing System products (digital advertising machine, 3D display equipment, large-screen splicing system, KTV Hotel system, etc.). And to the upstream and downstream customers of raw materials collection trade and the application of intelligent information System as a breakthrough, and up and down tourists to form a better interaction, is conducive to strengthening the original business of Iboard to supply chain business further exploration.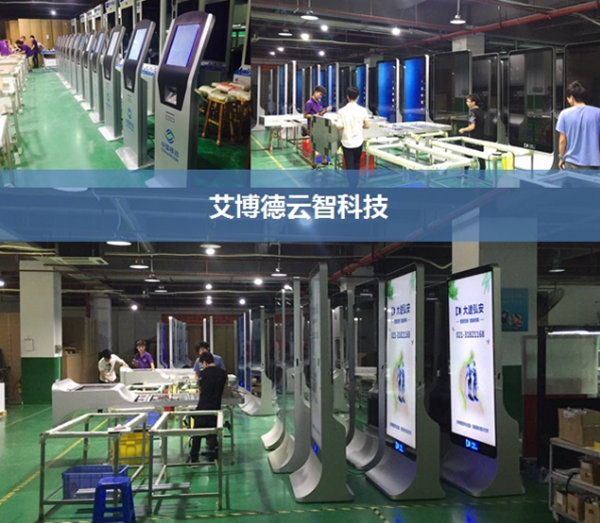 Iron also needs its own hard. Almong these , quality and credit are where iBoard could live and it is Gold brand of IBoard. Iboard shares general manager Xu Jun once in the internal meeting solemnly said: "In the company over the years to obtain a number of honorary certificates, the most important is the Guangdong Province Shou contract re-credit Enterprise, so I put it in the most conspicuous position." Short words, resounding, not only shows the iboard attitude, but also reflects the enterprise should be responsible and bear. By virtue of good brand awareness and excellent product quality, Iboard are welcomed by users.