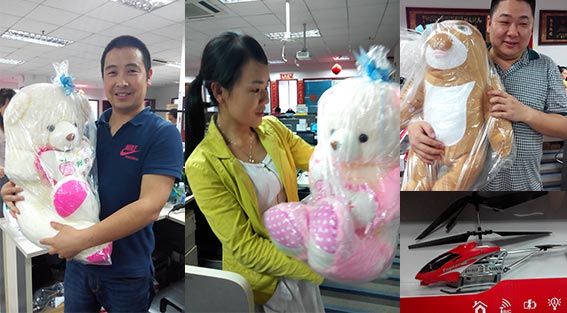 On the morning of May 28, Shenzhen iBoard Technology Co., Ltd. celebrated the International Children's Day for its employees in advance. In order to show the love and care for employees' children, the company prepared two gifts for each employee's children, one for stuffed animals and one for RC helicopter.

iBoard held a short activity in the office on the third floor. On behalf of the company, Xu Jun, general manager, presented gifts and blessings to all children, wishing them healthy and happy growth.

As a leading interactive education product supplier in the industry, iBoard always provides the best interactive education products for schools, so as to vigorously improve students' interest in learning, which is conducive to children's learning and growth. In this case, the company is committed to developing more outstanding products, so that children can spend their childhood in happy learning.

Children are the future of a country and the hope of a nation. Creating a great learning and social environment for them to grow up healthily and happily is the social goal of iBoard.

With the coming of the International Children's Day, we hope all children have a happy holiday, and wish children healthy and happy growth!