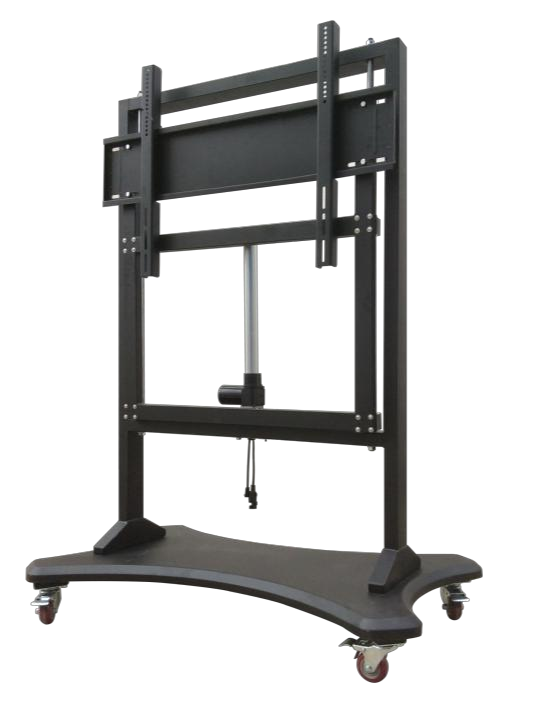 Product Features:
1. Made of 40*60mm high quality carbon steel pipe
2. Electrostatic spray process, long-term use as new
3. 3.0 inch brake wheels, easy for moving
4. Motor lifting, convenient and flexible, easy to adjust height with remote control
5. for IFPD up to 98 inches
Details information please see specification page...
Specification:
Parameter details
Model: WSD-DT-E
Total Height:1774mm
Gross Weight:65kg
Net Weight:57kg
Carton Size:165*101*22cm,1 set/carton
Carton Material:Export Carton
Adjustment Range:400mm
Apply for: up to 98 inch IFPD
Base Size:1256*736mm
Motor Rated Voltage: DC29V
Motor Rated Power: 58W
Maximum Load of the Motor: 2000N
Speed: 10mm/s
Minimum Installation Distance: 540mm
Maximum Lift: 400mm
Bearing Capacity: 160kg
Picture Introduce: