Pen Touch Interactive Whiteboard (3D TOUCH)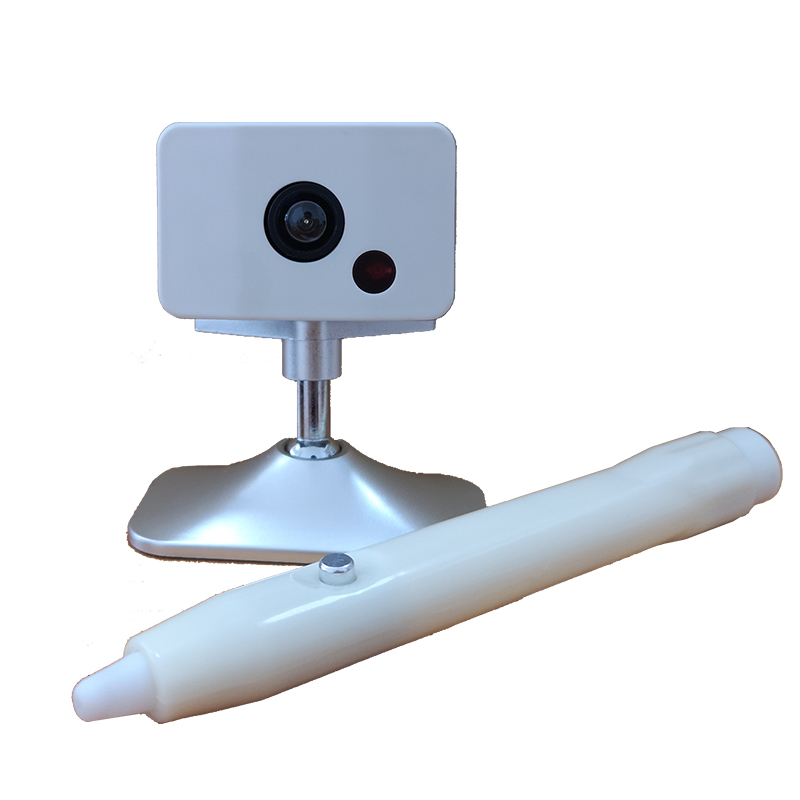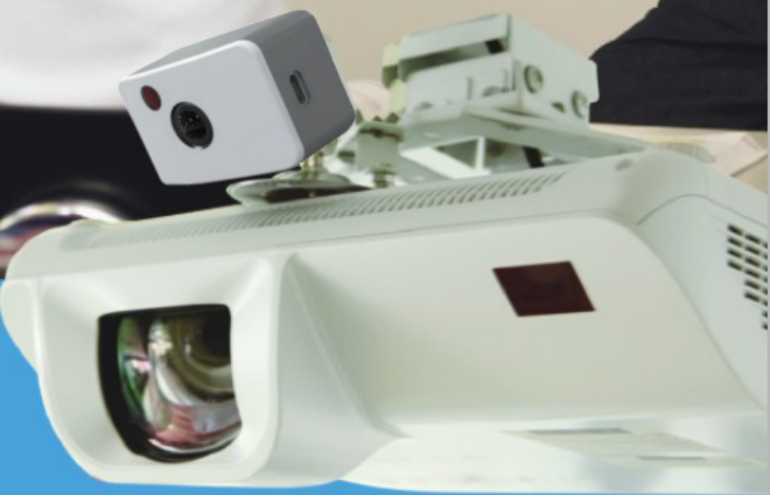 Product introduction

3D5 is our newest Generation Portable Interactive Whiteboard, which is more stable, easy to install and use, response quickly and latency less. 3D Touch 5 use optical technology,it can convert any flat surface into interactive whiteboard.Advantage over traditional whiteboard:auto calibration;write on any flat surface,(such as wall,blackboard,LCD panel);active size from 40-150inch;low cost.
Product installation



1.High stability: Use the advanced algorithm to avoid the affect of the light.
2.Support three ways calibration(Picture A).5s auto calibration(calibrate dot is up to 289units),Semi auto calibration,
Manual calibration.




Picture A Picture B
3.Support 10 points touch.Ten people write together without any interference. (Need equip with more pens) (as Picture B)
4.Support size from: 40-150 inch.
5.Portable, high integration and easy to install: Total weight is only around 500g. The installation is very easy, just install the sensor mounted to projector or ceiling, No skill needed.
6.Sensor with the flash chips: Don't need to calibration if you change the computer with the same resolution ratio. It save time, and make the use easier.
7.Automatic-control filter.When calibrating,the filter keep open;when finished,the filter close.
8.Turn common board or wall to touch board. It can turn any flat surface (whiteboard, wall and so on) into ir pen touchable.



More details please see specification page...
Technical Parameter
Portable Pen touch interactive whiteboard
Calibration
Automatic(5s) / Manual (25/36 points)
Technology
Optical Technology
Resolution
4096*4096
Multi-writing
Max 10 people can write at the same time
Latency
<30ms
Filter
Software auto-control, enhance stability.
Minimum Active Size
40-inch
Max Active Size
150-inch
Positional Accuracy
±1 Pixel
Aspect Ratio
4:3;16:9;16:10
Projector ratio
Ultra short throw : 0.28, 3D4ENGLB4, installation distance:0.40~0.55M; Short throw:0.34,3D4ENGLA4, installation distance:0.54~1.1M; Long throw:1.34 , 3D4ENGLE4, installation distance:2.15~3.2M.
Power Consumption
100mw
Signal refresh rate
120fps.
Connect
The sensor and computer are connected by USB Cable
Weight
0.25kg
OS Requirement
Windows XP, Vista, Windows 7,windows 8,Windows10,Android
Software
Calibration software(driver) and GLboard(education software)
Certification
CE, FCC
Warranty
3-year
Package
1. Sensor 2..Mounts 3.USB cable (12m*1) 4.Infrared pen 5.Manual
Comparison Table
| | | | | | | | | |
| --- | --- | --- | --- | --- | --- | --- | --- | --- |
| Technology | Auto Calibrate | Multi Writing | Calibration Accuracy | Portable | Response Speed | Variable Size | Vulnerable | Cost |
| Electromagnetic Induction | No | Few | Better | No | Slow | No | Yes | High |
| Infrared | No | No | Better | No | Quicker | No | Yes | High |
| Pressure | No | Few | Good | No | Quick | No | Yes | Higher |
| Ultrasound | No | No | Good | No | Quick | No | No | Low |
| Optical | Yes | Yes | Better | Yes(250g) | Quickest | 40-150inch | No | Low |