Dear Sir or Madam,
As the GESS Dubai theme says "Empathy: Inspire, Empower, Flourish", you're cordially invited to join us to share ideas how to ensure students' health and well-being, and allow them to thrive in an interactive and intelligent environment.
Here are more information about our booth as below: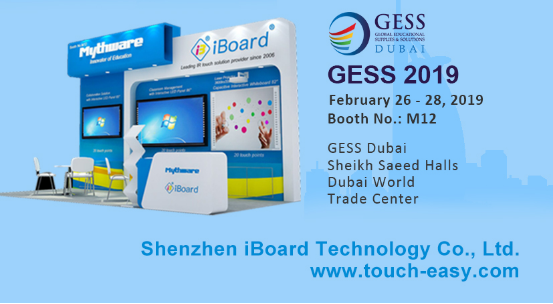 Looking forward to your coming soon!
Best regards,
Shenzhen iBoard Technology Co., Ltd.