In order to explore the international market and show the world the strength of iBoard, our colleagues, who just attended Japan EDIX Exhibition in May, joined the next international exhibitions. Some of them went to Taiwan to attend the Taipei International Computer Show, while others came to Las Vegas, the largest city in Nevada, to participate in the world's largest and most influential audio-visual industry event—InfoComm USA.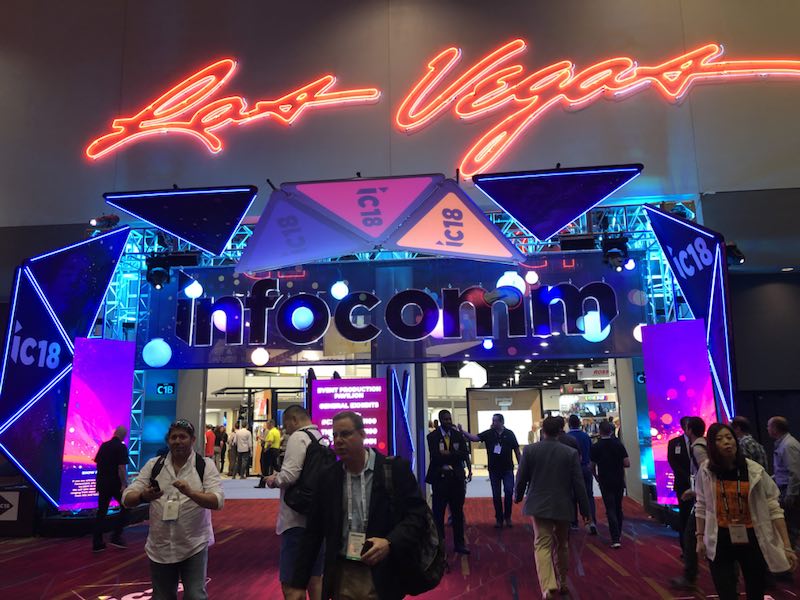 The exhibition opened on June 6th and lasted for three days, attracting more than 900 companies from more than 30 countries and regions to participate in. And at least 38,000 professional visitors from 80 countries came to this exhibition. During the period of exhibition, a number of educational seminars, manufacturer talks, industry conferences also have been held to discuss how to better use existing technologies to develop more innovative solutions.

As American government's increasing investment to primary and secondary education, the overall market demand for educational facilities is growing, as well as the increasing demand for the education facilities of high quality. iBoard brought its StarBoard brand to the exhibition, to show everyone its self-developed products of touch flat panel display, eChart tablet and interactive teaching software, which brought surprises to all visitors.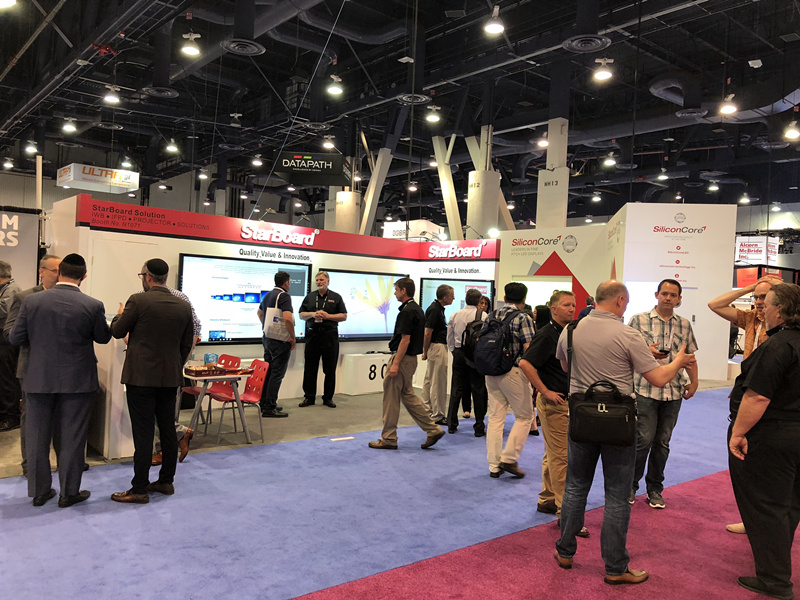 StarBoard's infrared touch all-in-one machine not only has an unique fashion appearance, but also has the ultra-thin and ultra-narrow frame. Matching with iBoard's self-developed teaching software that combines class preparation tools, teaching tools, flipped classrooms and distance teaching, the infrared touch all-in-one machine not only improves students' learning efficiency, but also inspires students' interest to study.
In the exhibition, StarBoard staff performed a demonstration of the 42-inch eChart tablet for the visitors. He connected the phone to the eChart tablet via WiFi, and the interactive software will synchronize this two parts. When you write on the eChart tablet, the content will be transferred directly to the mobile device, and the writing page can be saved as JPEG image. Coupled with the security of the QR Scan login, the eChart Tablet has become a highlight of the exhibition and attracts many visitors.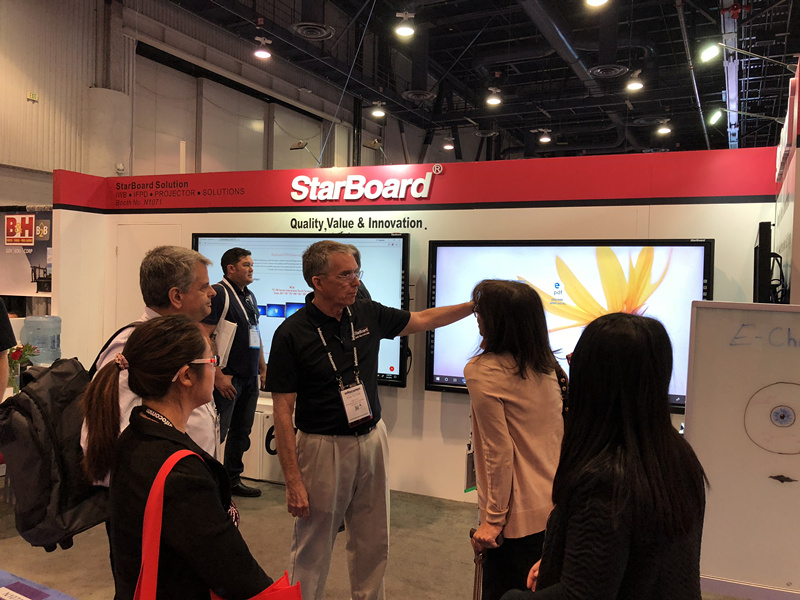 Details determine success and service creates value. iBoard will continue focusing on user experience, make the design of more humanization to create new interactive teaching and achieve efficient and high-quality teaching. At the same time, we appreciate the team of the U.S. subsidiary company for communicating with users all the time to understand their needs. Through accumulating experience in products, they have developed educational products that are more suitable for the U.S. market, and provides a powerful boost to the development of the global chain.