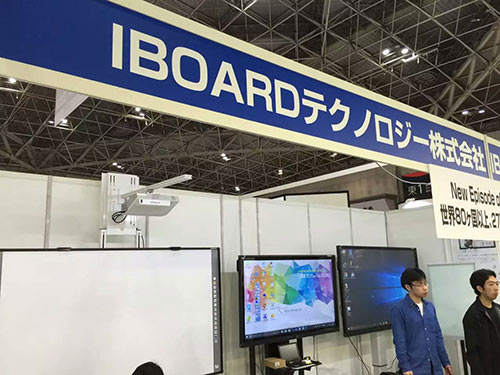 The 2016 EDIX (Educational IT Solutions Expo), being its 6th edition, was organized by Reed Exhibitions Japan Ltd. and holds the honor of being the most important Education IT's Industry Exhibition of Asia.

Educational IT Solutions Expo EDIX 2016
Exhibition time: May 18-20, 2016
Exhibition location: Tokyo Big Sight International Exhibition Center, Japan
Exhibition frequency: Once a year

Exhibition Highlights
1. EDIX Japan is Asia's largest professional trade exhibition in educational technology industry.
2. EDIX gathered a large number of participants. The last one had 581 exhibitors and 27,002 visitors.
3. EDIX is the best educational technology products platform for distributors and dealers.
4. EDIX lets you contact closely with your product users - school administrators, teachers, etc.
5. Professional exhibitors' service. The organizers - Reed Exhibitions is the world's largest exhibition and conference organizer, and has developed all around the world over a century with quality exhibitions, planning, marketing and rich sales experience to help you explore the international market.

Market introduction
Japanese Education Industry Market has a great potential. According to the data of the Ministry of education and economy of Japan, as of 2010, there were 58513 schools in Japan. In 2012, they received as much as $306 billion in funding, and the market value of private schools exceeded $6 billion.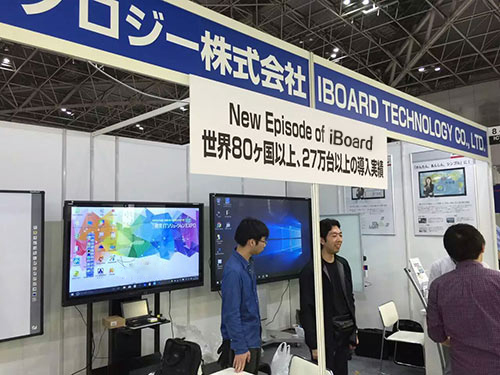 As an international leading education IT brand and a complete education solution provider in China, iBoard follows a customer focus, with continuous innovation based on their demands so as to win their respect and trust. iBoard has rich experience and is brave in innovation, with infrared touch core technology, as well as a group of experienced and innovative professional infrared touch development and application team. We always pay attention to strategy and innovation, and accurately grasp the trend that informatization brings profound changes to traditional education methods. iBoard will continue focusing on users, paying attention to user experience and human-oriented design while developing hardware and software products, and striving to create new interactive teaching programs to achieve high-quality and efficient education.