Last week, a thank-you letter from thousands of miles away reached iBoard.

In an extremely short time, the
new crown epidemic
spread rapidly in Spain, a large number of people had to be isolated at home. However, the shortage of anti epidemic materials such as medical masks and protective clothing in major hospitals and other places is still increasingly serious.
No one can turn a blind eye to a friend who are in a dilemma.
As the sincere blessing and strong support from Spanish friends during the outbreak of the epidemic in China, Spanish club alone raised 430,000 European standard medical masks and 20,000 European standard N95 masks on February 3 to China. A friend indeed is known by sharing hardships. iBoard are also grateful for the support of Spanish friends. iBoard decided to take immediate action after hearing about the outbreak of the COVID-19 in Spain. iBoard people kept in touch with the manufacturers of anti epidemic materials, actively collected and purchased anti epidemic materials like medical masks, and sent them to our customers in need for the first time even though the supply of goods is insufficient. We are clearly aware of that we have become comrades in arms in this battle, as the statement issued by the United Nations recently said, "this is, above all, a human crisis that calls for solidity".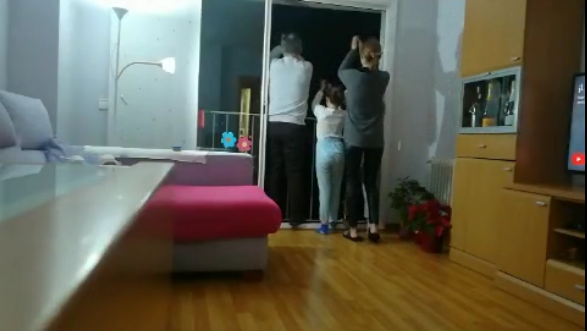 It's our honor to work hard to solve customers' problems.
We are very moved to receive the thank-you letter from Spanish friends. Since its establishment, iBoard has always put solving customers' problems at the core. Moreover, iBoard also deeply believes that customers are not only buyers, but also trustworthy friends who have mutual recognition. There is an ancient saying in China that I am willing to help at the loss of my friend's life. As an expert in audio-visual industry,
iBoard
will try our best to not only aid anti epidemic materials like medical masks, but also strive to provide more professional support for friends with the needs of remote conference working and online communication education in this special time.
Just the saying goes, "In unity there is strength", let's come together to defeat the COVID-19!