For thanking all employees for their hard work in the past year, iBoard held the annual party themed "Harmonious Innovation, Extension And Development" in the Donghai Pearl Hotel on December 31, 2019. A large number of industry experts, law firm managers, and securities principals were invited to attend the party, and hundreds of people gathered to share the feast of the annual party of iBoard.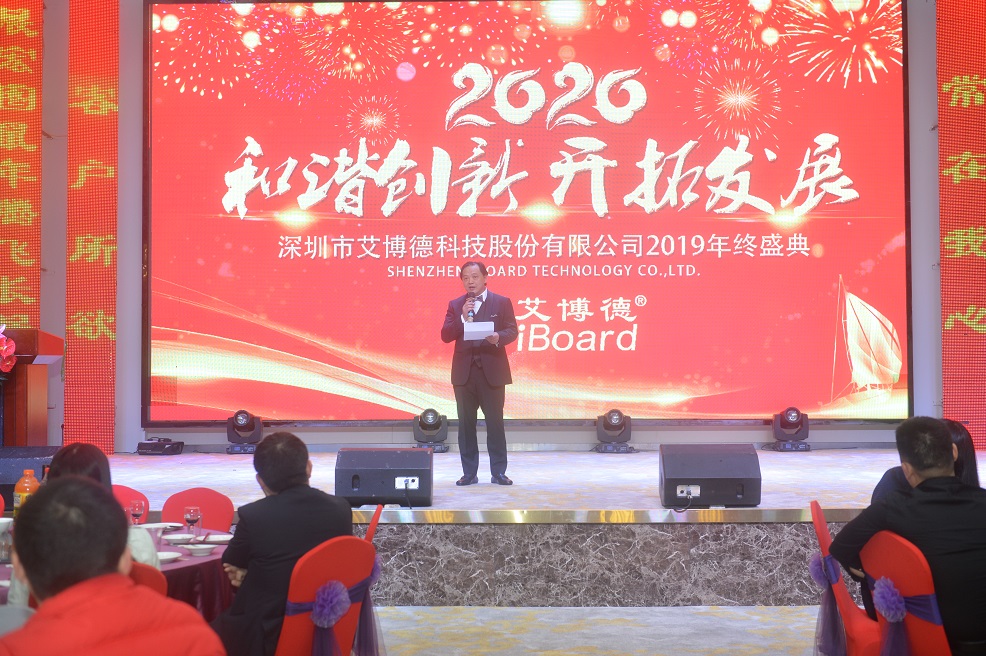 The party was so wonderful! In the colorful and various forms of entertainment performances brought by the employees of all departments of the company, there are not only graceful and colorful dances but also powerful martial arts performances, especially the impressive chorus.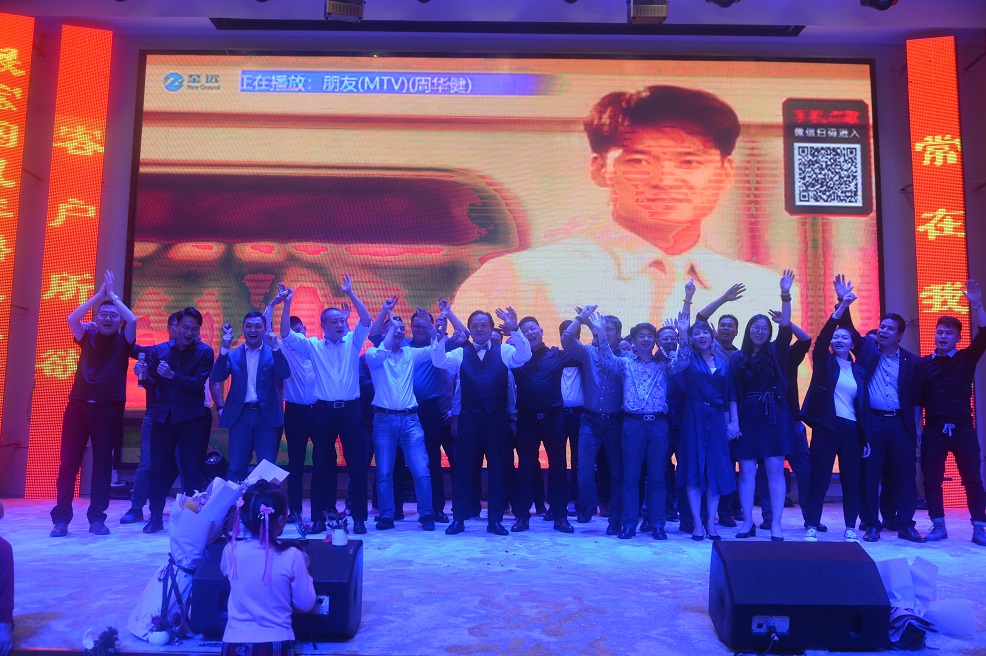 Do you think there are only wonderful performances in the party? Of course not!
In order to show appreciation to all suppliers for their strong support to iBoard in 2019, the company carefully selected the excellent suppliers, core suppliers, best strategic partners. At the same time, iBoard had also issued them with rich cash awards and certificates for praising the outstanding employees who have made outstanding contributions to the company in 2019.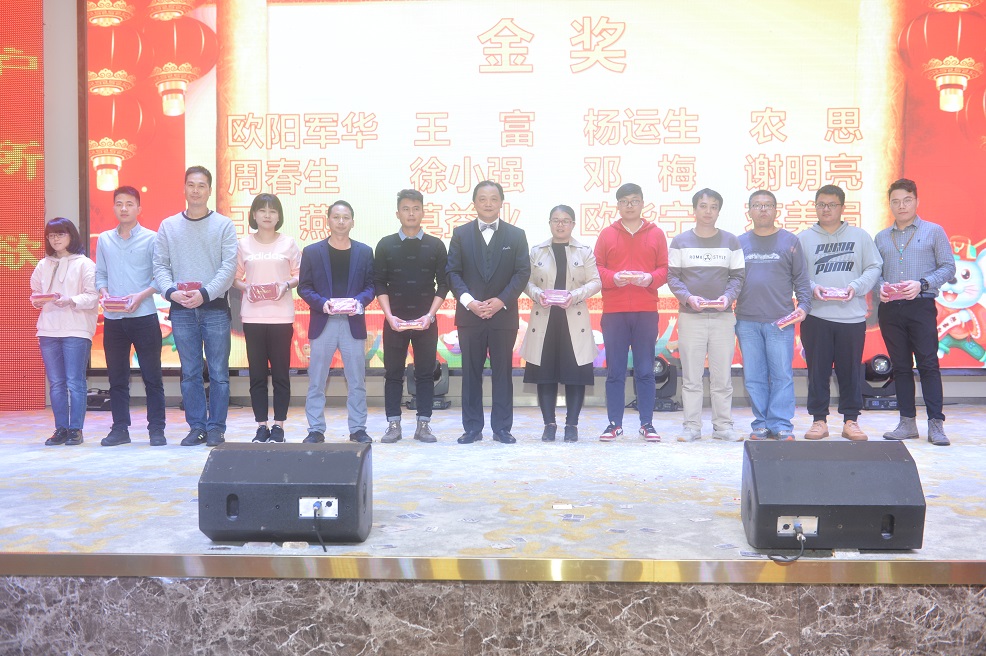 Of course, the rich physical prizes and large amount of cash prizes are the key to firmly catch the audience's eyes in the party!
In the party, more than ten awards were drawn, including high-end electronic products such as
touch all-in-one machine
and mobile phone. There was no doubt that the climax of the party was the cash lottery! Although near the end, the continuous cash lottery pushed the atmosphere of the party to the top!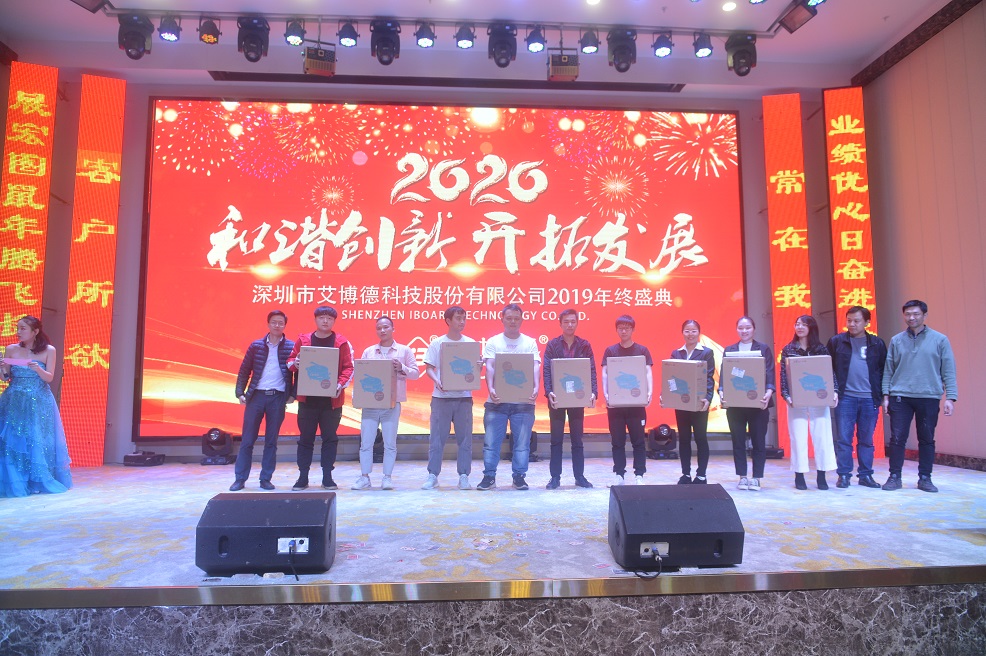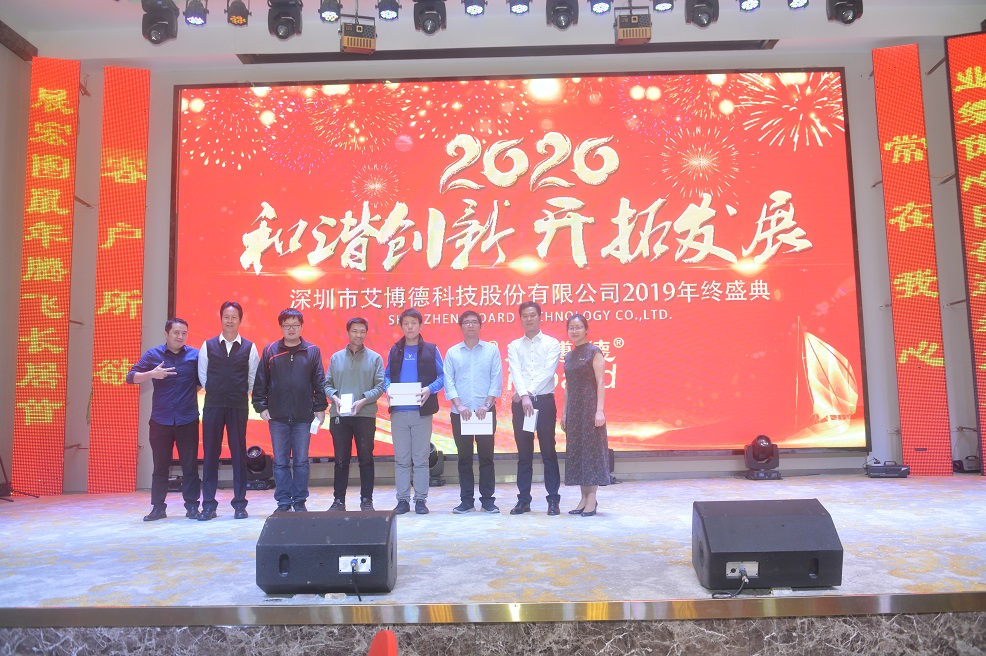 As Mr. Xu Jun, chairman of iBoard, said in his new year's speech, "2019 is a tough year, but our company has still achieved more than 20% performance growth. Looking forward to 2020, we are confident to make better achievements!" With the improvement of the company's strategic layout and the entry of a new starting point in 2020, iBoard will, as always, focus on customer demands to increase research and development, make every effort to provide customers with high quality products and service. In 2020, we will adhere to our original aspiration and forge ahead, and we are keen to contribute our all efforts to the vigorous development of education informatization!