On the days 18-20 of May 2016, with Japanese and British Governments support, organized by Reed Exhibitions Japan Ltd this Educational IT Solutions Expo, EDIX, in Tokyo, Japan, receiving the attention of the international community. In the short exhibition of three days, attendants from more than 100 countries came to the exhibition, including IT Companies leaders, International Education Administration representative as well as experts and scholars.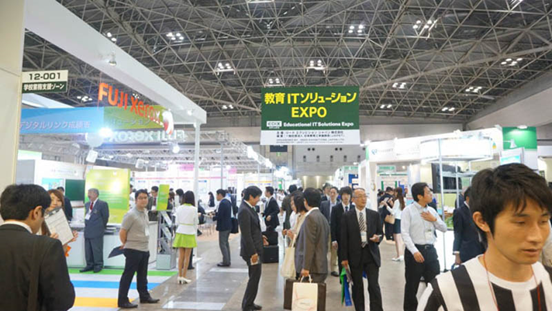 As an international leader between Education IT brands, iBoard debuted with success on this international IT education technology, attracting great attention from domestic and foreign guests. First, iBoard's large size Interactive Whiteboard with the latest ultra-short throw Laser Projector and broadcasting software caused a big stir in the exhibition hall by foreign international organizations. Second, iBoard's All-in-one Touch Screen Monitors' new design, receiving positive feedback from specialists, deans and teachers. Third, iBoard's last interactive product: Draw View Pad. Its innovative functions and design attracted also interest from the attendants.

iBoard focus on the international market received its fruits on this exhibition, being concentrated on the All-in-one Touch Screen Monitors and Draw View Pad. The All-in-one integrates LED display, Infrared multi-touch technology, PC and other functions, synchronized through iBoard's independently developed broadcasting software, that lets the user broadcast its mobile device screen in the Touch Screen Monitor, synchronizing it. When compared with similar products, it's easy to use and durable, being its use optimal for Business Meetings, Lectures, etc. At the same time, Draw View Pad integrates touch technology with whiteboard writing allowing a more intuitive interaction and recording a session's notes.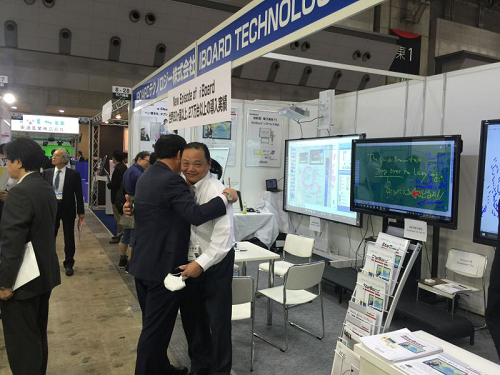 When customers see Shenzhen iBoard's All-in-one Touch Screen Monitor can implement Android + Windows dual system, being at the same time compatible with many types of software operating systems, especially Linux, cannot help but exclaim "That's amazing!". A Japanese local video company and Japanese television stations intentionally came to iBoard's stand to ask about our products.

The details are what determines success or failure, and service what creates value. iBoard has Infrared Touch core technology, rich experience, brave innovation, as well as a group of experienced, innovative and professional team development and application of infrared touch. We always focus on strategy, innovation, and accurately grasping the informatization of traditional education methods that brings profound changes as a trend. iBoard will continue to maintain user-centric, hardware and software products to take into account human design, to create a new interactive teaching, to achieve high quality and efficient education, and to focus on the user experience.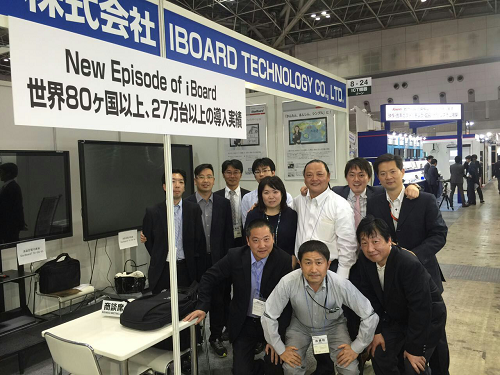 We're all part of iBoard. iBoard Japan members that attended the exhibition

iBoard is committed to the development of international education IT's expansion with its branch in Japan. Using the Japanese team rich experience on product quality to enhance iBoard's own quality management on its factory, and thus producing a product with a quality similar as Japanese products. iBoard will deepen its internationalization and will continue its efforts to develop into a leading education IT enterprise.