Streamlined alloy frame, Unique narrow edge brushed design.
A super-distinctive streamlined frame design, brushed narrow edge makes the whole board outline clearer.
Using a special material board, not only when projecting is the image of a soft color, it has great viewing angles and no bright spots.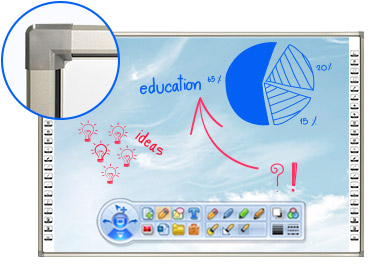 The latest ninth generation infrared hardware technology, higher, stronger and more reliable.
Ultra narrow design, Infrared PCB board width reach 1.18cm, widely used.
Optimized amplification circuit design, built with a large number of components, making the product reliability higher and stronger.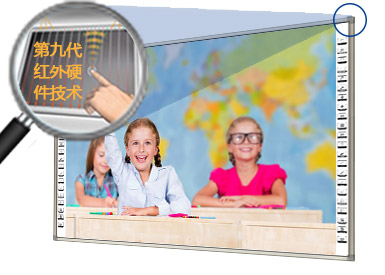 Shortcut buttons on both sides, all kinds of operation
Multiple shortcut buttons on either side of the screen, effective call functions for writing, erasing, tagging, preparing class and so on.
Using iBoard whiteboard independent research and development of teaching software, let's the students efficient learning in the teaching environment.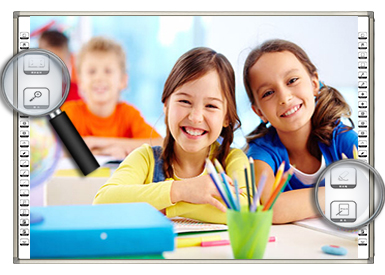 Multi-touch technology, Gesture recognition patent
Integrates iBoard self-developed high speed infrared touch technology, producing powerful multi-point interaction effects.
Convenient for the teacher to carry out multimedia teaching easily, enriching the method, expanding it.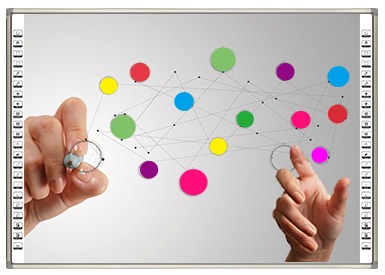 T series
Dimensions
80inch(4:3)
82inch(4:3)
89inch(4:3)
90inch(16:10)
102inch(16:10)
142inch(16:6)
Active size
(L*W)
1636*1219
1636*1126
1742*1302
1946*1219
2117*1219
3335*1174
Outside size
(L*W)
1701*1283
1701*1190
1807*1336
2011*1283
2182*1283
3400*1239