The world's narrowest frame, a super-distinctive fashion design
The narrowest frame. A super-distinctive fashion design. The widest part is only 2.04cm. Disassemble the touch modules without tools.
Easy maintenance, four corners with a safe round design, keep students' personal safety effectively.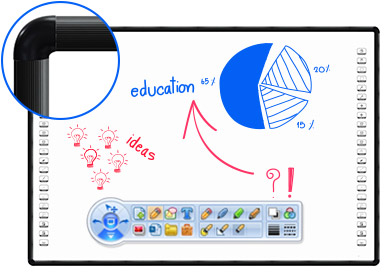 The latest ninth generation infrared hardware technology

Ultra narrow design, Infrared PCB board width reaches 1.18cm, widely used.
Optimize amplification circuit design, build in a large number of components, make the product reliability higher and stronger.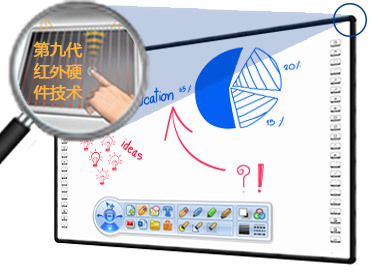 Shortcut buttons on both sides, all kinds of operation
Multiple shortcut buttons on either side of the screen, effective call functions for writing, erasing, tagging, preparing class and so on.
Using teaching software independently researched and developed by iBoard, the students learn efficiently in the teaching environment.
Multi-touch technology. Gesture recognition patent
Integrating iBoard's self-developed high speed infrared touch technology, producing powerful multi-point interaction effects.
Convenient for teachers to carry out multimedia teaching, enriching teaching methods and expanding the scope of multimedia teaching.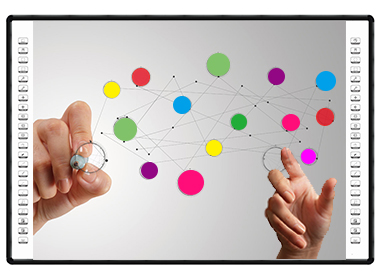 RS Series
Dimensions
50inch(4:3)
78inch(4:3)
82inch(4:3)
85inch(4:3)
88inch(16:10)
89inch(4:3)
102inch(16:10)
Active size
(L*W)
988*662
1580*1126
1636*1126
1729*1227
1885*1126
1790*1220
2117*1220
Outside size
(L*W)
1048*722
1650*1195
1705*1195
1797*1295
1950*1190
1858*1288
2186*1288