Waiting for your coming at BETT 2020!
Source:iboardRelease time:2019-12-18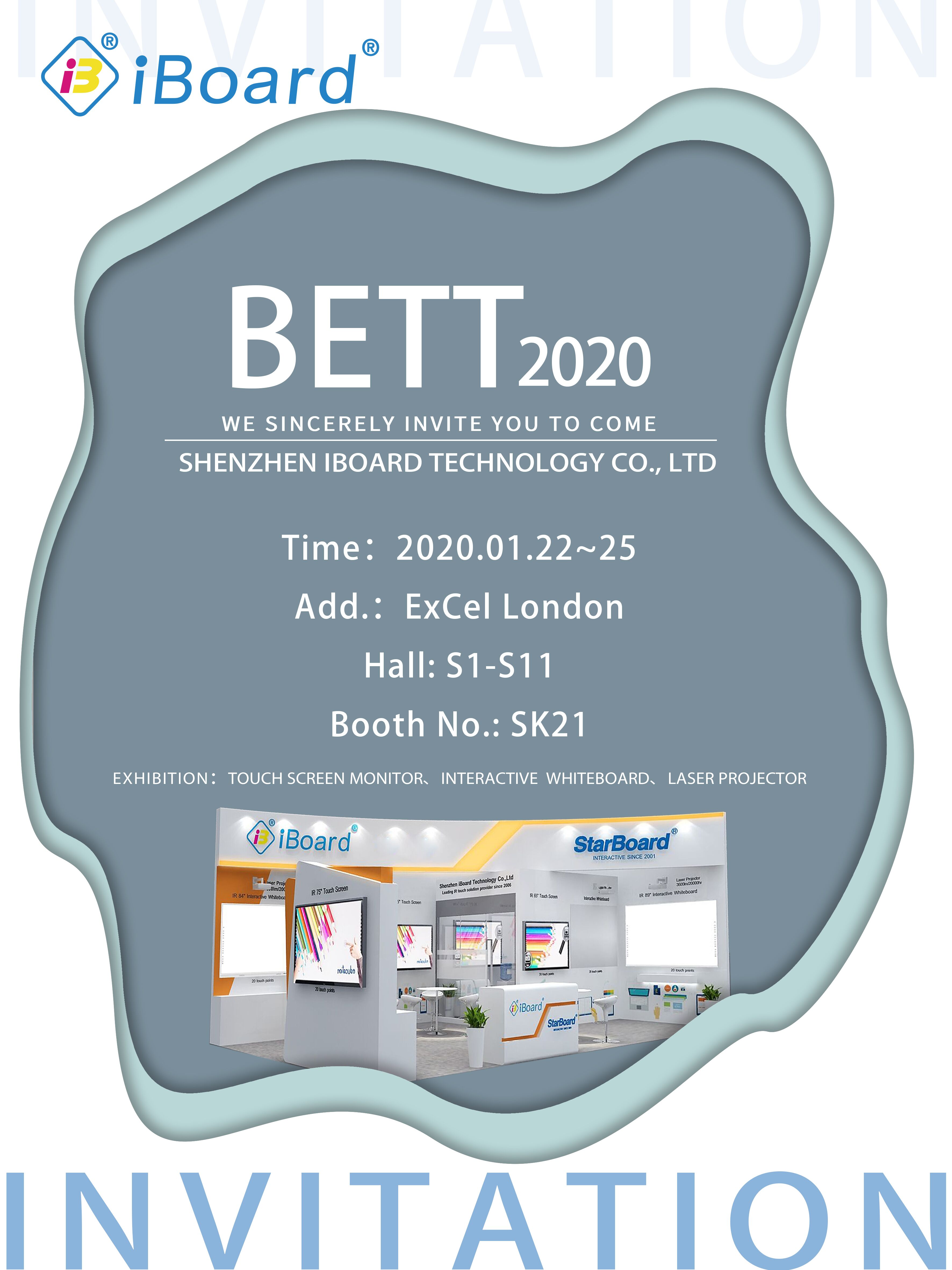 Dear Sir/Madam,
This is an invitation from Shenzhen iBoard Technology Co., Ltd. And we will participate in the Bett Exhibition, the global meeting place for education buyers. It is important to mention that you and your company representatives are cordially welcome to visit our booth. Our information about this exhibition is as follows,
Exhibition Name: Bett Exhibition
Booth number:
SK21
Date:
22-25 JANUARY, 2020
Address
:
ExCeL London
Website of our company: http://www.touch-easy.com
As a leading enterprise for educational and meeting integration equipment supplier, we iBoard and StarBoard are specializing in developing the Interactive Classroom Teaching Software, Infrared Interactive Whiteboard and Infrared Touch Screen LCD Monitor and so on. With the rich experience and professional research and development, our products fully developed by ourselves
are able to
entirely meet the high standard needs of our customers. What's more, we are extremely expecting to establish a solid
and great business relationship with your company in the near time. It would be a high
honor to meet you at the exhibition so that we could
provide our latest products and smart education solutions that people are looking for all the time.
Please don't hesitate to contact me, if you have any question or enquiry. And we are looking forward to meeting you there and exchanging our views on educational informatization .
Best regards,
Tom
Shenzhen iBoard Technology Co., Ltd.