The world's narrowest frame, a super-distinctive fashion design
The narrowest frame. A super-distinctive fashion design. The widest point only 2.04cm. Disassemble the touch modules without tools.
Easy maintenance, four corners with a safe round design, keeping students' personal safety effectively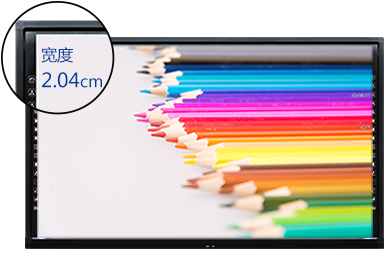 Shortcut button on both sides, all kinds of operation
Multiple shortcut buttons on either side of the screen, Effective call functions for writing, erasing, tagging, preparing class and so on.
Using iBoard whiteboard independent research and development of teaching software, let's the students efficient learning in the teaching environment.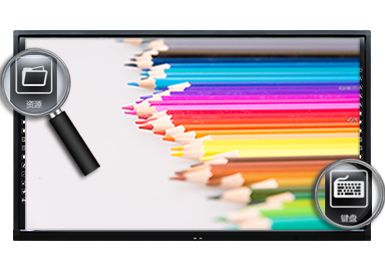 LED Full HD screen, high brightness, high resolution
With high brightness, high resolution digital light display, can complete HD display of a variety of graphics and text information.
The screen display has the advantages of high definition, zero radiation, super wide viewing angle and no external light interference;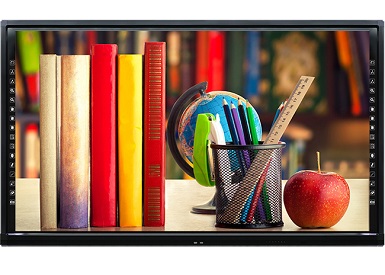 Multi-touch technology. Gesture recognition patent
Integrates iBoard self-developed high speed infrared touch technology, producing powerful multi-point interaction effects.
Convenient for the teacher to carry out multimedia teaching easily, enriching the method, expanding it.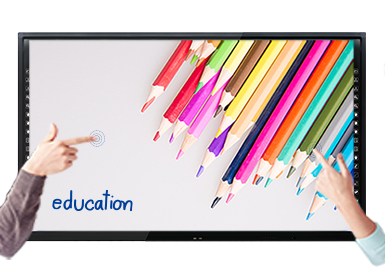 Model No
TE-SN-55
Touch screen monitor
TE-SN-65
Touch screen monitor
TE-SN-70
Touch screen monitor
TE-SN-75
Touch screen monitor
TE-SN-84
Touch screen monitor
Screen size
55 inch
65 inch
70 inch
75 inch
84 inch
Panel type
LED
LED
LED
LED
LED
Display size
1209.6*680.4mm
1428.5*803.5mm
1538.8*865.6mm
1650*928mm
1860.5*1046.5mm
Aspect ratio
16:9
Viewing angle
178°
Screen aspect ratio
16:9/4:3/ full screen
Panel resolution
1920*1080
1920*1080/3840*2610
3840*2160
4K UHD
 
supported, optional
 
supported, optional
supported, optional
Video mode
PAL,NTSC,SECAM
Sound mode
D/K、B/G、I、M
Recommended input resolution
1024*768/1280*720/1280*960/1280*1024/1360*768/1440*900/1600*1200/1920*1080@Hz
Response time
<15ms
<17ms
<17ms
<19ms
<19 ms
Input port
3*VGA 4*HDMI 3*USB2.0 1*USB3.0 1*RJ45 1*SD card 1*YPBPr 1*RS232 2*AV input
1*TV 3*Touch USB
Output port
1*VGA 1*Audio 1*hybrid fiber coaxial input
Voltage range
AC(90-240)V-50/60HZ
Power range
Standby input power:<1w
Standby input power:<1w
Standby input power:<1w
Standby input power:<1w
Standby input power:<1w
Rated Power:<150w
Rated Power:<200w
Rated Power:<220w
Rated Power:<350w
Rated Power:<415w
Working temperature
0℃-40℃
Installation style
Built-in touch module /Front remove touch module
Touch points support
2 points, 4 points or above optional
Touch style
Finger, pen, non-transparent object
Touch technology
Infrared, HID autorun/TUIO agreement
Position accuracy
<0.5mm
Positioning resolution
4096*4096/16384*16384/32768*32768
Response time
<8ms
Cursor speed
>>180 dot/s
Infrared touch port
USB
Operating system
Windows/Mac OS/Android/Linux
PC response
System auto-response
Response object size
≥Φ3mm
Touch screen Lifetime
Above 60,000,000 single-dot touch
Built-in speaker
2*10W
Product size
1283.5*781*81mm
1547*936*93mm
1604*965*84mm
1714*1012*90mm
1942*1154*84mm
Remark: above specifications are for reference, final specifications are based on your requirements.